Artists Sally and Graham Bruce-Richards.

Thank you for visiting our art website.

We are full time professional artists and we are lucky enough to live on the Isle of Mull, a remote island off the west coast of Scotland.

You can buy the works on this website by e-mailing art@thebrucegallery.co.uk or you can visit our studio in Dervaig, Isle of Mull.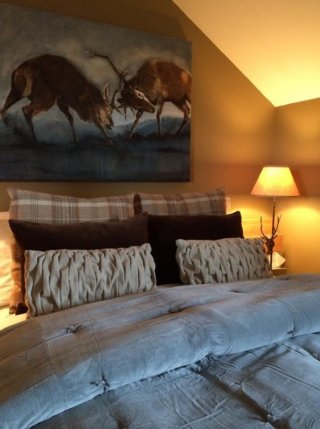 Graham's Cows


Graham started painting cows in 2004.
Their inquisitive nature and varied characters interest him. A close encounter with an sniffing Jersey cow or a lonely Highland in the mist.
He is now well known for his cows which are always unique and sometimes amusing.
The herd has sold at market all over the UK and internationally. Graham is a self taught artist.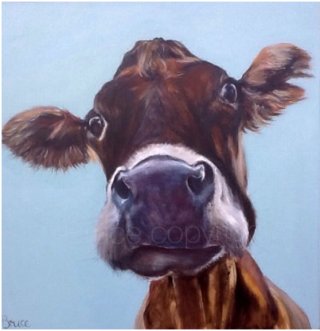 Sally Bruce-Richards


Contemporary Artist & Interior Designer
Carefully choosing her palette Sally creates paintings to complement contemporary room schemes and often clients find they become a catalyst all on their own.

Sally loves to paint large abstract and small hares and crows on wood with gold and silver leaf. Together they paint unique collaborative landscapes. Limited Edition Prints now available
Sally is passionate to develop her art in new ways, continually drawing inspiration from her life on MULL.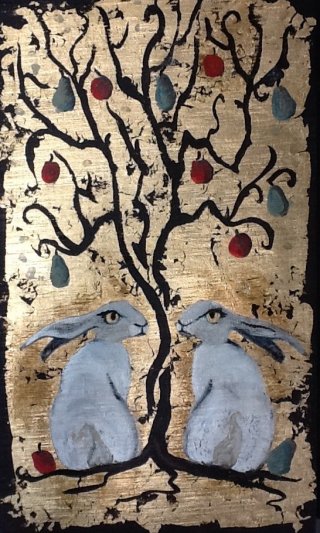 click here for MAIN WEBSITE